Himum - the AKBAN physical preparation
Video of the Himum - AKBAN power routine, part 1
Video of the 2nd part of the Himum - AKBAN power routine
Warning!
If you want to start practicing the Himum (חימום), you should first get a thorough physical examination by a doctor.
If you are overweight, smoke, have a family history of cardiac diseases or do not regularly participate in physical activity, you should undergo ergometric screening and be evaluated by a cardiologist. Do not skip this exam, we actually know some people who have had a major cardiac event during the initial phases of training.
This running schedule should only be used under the supervision of a certified instructor who has been trained in the adjustment of such a schedule to your specific needs. Do not use it on your own.
Running routine, where to start?
Before beginning a running table, start with your present exercise routine. If you run 5 minutes once a week, start with 5 minutes, even though you might be capable of running for half an hour. If you haven't been running recently, start at the beginning, even if you run in your youth.
The AKBAN Preparation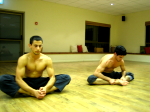 Butterfly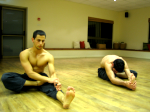 Hamstrings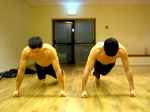 Pushups, 1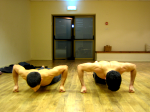 Pushups, 2
Legs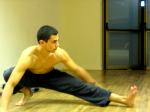 Legs 2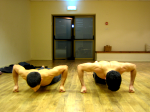 Pushups, 2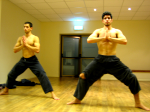 Wide squats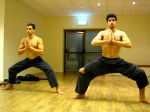 Wide squats 2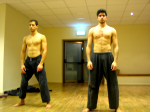 Narrow squats 1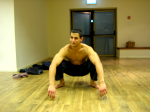 Narrow squats 2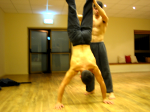 Hand stance 1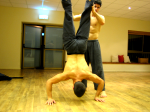 Hand stance 2
Crunches, 1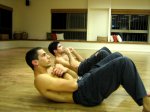 Crunches, 2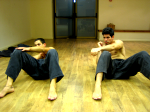 Diagonal situps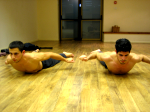 Back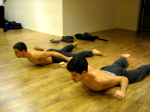 Back, phase 2
Round pushups, 1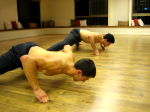 Round pushups, 2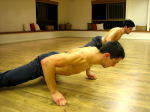 Round pushups, 3
Round pushups, 4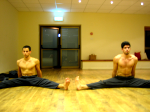 Split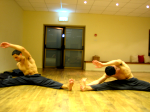 Side split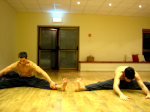 Front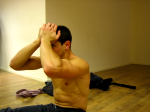 Neck press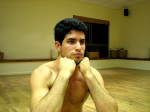 Chin press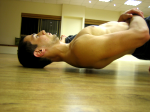 Neck bridge, straight neck
Neck bridge, straight neck 2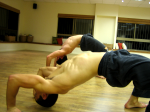 Bridge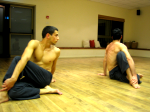 Crank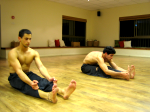 Bend forward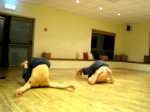 plow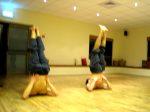 Ner