Ninjutsu course outline
What You'll Learn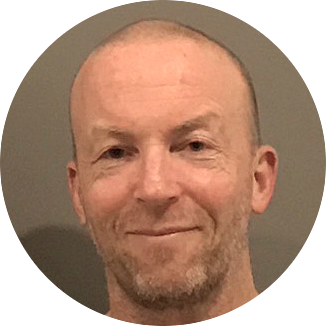 Instructor: Yossi Sheriff
Master Ninjutsu techniques and philosophy. Apply them daily. Gain deeper combat-mindfulness and worldly insight.
In AKBAN, we walk three interconnected paths. The first is our ever-evolving Ninjutsu syllabus, thoroughly documented and constantly updated. The second is emotion regulation, focusing on impulse control and effective conflict resolution. The third and most foundational, is fitness—preparing the body and mind for both Ninjutsu and emotional regulation. These paths aren't separate; they reinforce each other, making us better in each domain.
We'll explore fundamental Ninjutsu concepts like body positioning, breathing techniques, and levels of violence. We'll also answer questions:
How can we get fit and maintain it for decades?
What are 'levels of violence', and how can we use them to our advantage?
How to control distance, in physical and other confrontations?
How do the body position and parameters affect the cognitive processes?
How to use Kamae, breathing and shingon and connect it to technique?
For advanced practitioners:
Why a training community is a necessity?
How to find a training community that is good for us?
How to build a resilient training community?
We will cover all the key areas including self-defense, meditation, weapons training, tactics, ethics, and more.
The two prerequisites to this course are getting a medical approval, and doing it under a certified instructor. Training in the syllabus of AKBAN is suitable for anyone seeking to combine lifelong physical discipline with cognitive clarity and emotional balance.
Grade and levels
AKBAN has seven grades. From first level to fifth level one gathers skills. The fifth, black belt level is the last time that one has a level exam.
The sixth level is an ongoing task that is harder than it seems: practicing in a dojo. One practices, one holds the sixth level. The seventh level is dynamic too, it connotes a commitment and responsibility to the community. Participants in the AKBAN thinking group and instructors are in the seventh level.
Uses & Copyrights
This material is protected under the principles of the AKBAN academy and is intended solely for educational and non-commercial use.
Usage of this material outside the AKBAN school without proper authorization may require additional supervision, permissions and licenses. We grant no rights and make no warranties regarding third-party content. We advise seeking proper legal guidance before utilizing or distributing any of the content beyond the scope of the AKBAN academy's teachings.